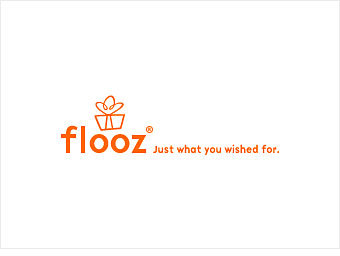 I've been worried about DDO for a while. Not for all the reasons listed in Dooom threads (lag monster, too easy, too hard, not revolving around me). I worry about DDO because the promotions are too good.
You see, back before the internet accepted credit cards, there was a company called "flooz." Dumb name but catchy. And it had Whoopie Goldberg as a spokeswoman. flooz was always spelled in lowercase though it was a proper noun and even when it started a sentences like the one you are reading right now. But most importantly, flooz had a uniquely futuristic vision:
"Wouldn't it be great if you could buy things on the internet? Now you can, with flooz!"
They didn't claim to reach perfection. But they did have a system -- and it worked! You could buy flooz over the telephone (using your credit card) and then you could buy things DIRECTLY from the internet, or using e-mail. Very cool.
I was acutely aware of flooz because at the turn of the millenium I had a desk job at Starbucks Coffee Company. I occasionaly did business in flooz but the people in the cubicles on the other side of the isle did flooz orders all day long.
Then one weekend three things happened pretty much simultaniously.
1. New customers started contacting me out of nowhere. Their first questions were always "Do you take flooz?" and "What Starbucks Gift baskets can I get for exactly $X.XX?"
2. I used a pencil, paper and linear algebra to streamline the process of getting an order to cost exactly $X.XX.
3. The guy on the other side of the row bought an $800 Palm pilot for less than $200 so he could read e-books and e-newspapers.
I wanted to get in on that deal. So I asked where did you get 80% off on a state of the art Palm pilot with 16 color backlit monochrome display? He told me an interesting story: flooz was selling several dollars worth of flooz for one dollar.
flooz was offering a discount on money.
And that's how he got the discount. He bought a bunch of discounted flooz and IMMEDIATELY spent the flooz on goods. He bought the Palm pilot, his friend bought a computer and a friend of a friend bought a motorcycle.
But he warned me not to buy flooz. He said "I don't care who you are, NO ONE can stay in business giving a discount on money." And he was right, soon flooz stopped paying money, then it stopped taking money. It's website used to be a catalogue of all the places that accepted flooz but it became a single page that said "Closed" and then the logo.
I went around the entire floor of Starbucks HQ and told them the same joke about how on the website it says "flooz is closed, just what you wished for" because honestly I didn't like the hastle of dealing with flooz. A few days later they took of the tagline, ruining the joke. I guess my joke was original, but not unique.
Anyway, because of that I always have a twinge of fear whenever Turbine offers a sale and also a sale on their money. Turbine is on safer ground because you can't spend TP outside of Turbine, you can't buy a motorcycle with TP for example. But even so, whenever I saw Turbine's crazy black friday sales, I was always felt sorry for them. It's kinda pathetic to offer such a steep discount on money.
But this year, Turbine's sales have struck me as sane and responsible.
Take Menace of the Underdark for example. The only way to buy MotU is with money. Granted, there is a third option to pay with turbine points, but the great options, to buy it ASAP, or to buy it this weekend with a 75% discount are only available for real money. That fills me with confidence because honestly, selling cool things for TP sold at rock bottom prices reminds me too much of flooz.
I think that the era of shamefuly low prices on cool things is over too. Personaly I like that because I feel like I can wait for a sale and save 30%, or buy it now, but in no case do I have to feel like an idiot for paying full price instead of waiting for the 80% sale.
Over all, I feel very happy with Turbine's new non-pathetic pricing structure. I'm also impressed with the Free01 promo code -- it's a great way to introduce people to the DDO store. I bought some red sparkles for my gelatinous cube pet. And I keep telling everyone in game to use their Free01 discount code, just so they learn to shop there. Click the red button on the lower left and select store.
I also see the sense in picking MotU as the doorbuster. MotU is a great price, but it's also something you want at the END of a character's life, like when you hit level 20. Getting there without spending cash is possible (I know, cuz I did it) but once you buy into that end-goal of going to the Forgotten Realms you may as well spend some real money to get some TP so you can enjoy more of Ebberon's quests.
TLDR; I'm glad that Turbine's new promotion style seems sustainable. I enjoy shopping more now that there's a bit more price protection.
Edit: flooz not Flooz. Oh how that brings back the memories.